Regular price
Sale price
$18.50 AUD
Unit price
per
Sale
Sold out
Why Choose ByeFLy All-Purpose Cleaners?
On ByeFLy, we believe that you shouldn't have to sacrifice effectiveness for eco-friendliness. That's why we've created a line of all-purpose cleaners that are tough on dirt and grime, but gentle on the environment.
Our cleaners are made from natural, plant-based ingredients, so you don't have to worry about harsh chemicals or toxic fumes. Plus, they're just as effective as traditional cleaning products, so you can get the clean you need without harming the planet.
Whether you're looking to clean your kitchen, bathroom, or any other area of your home, ByeFLy All-Purpose Cleaners have you covered. Our products are versatile and can be used on a variety of surfaces, including tile, countertops, and more. So why choose anything else? Try ByeFLy today and experience the difference!
Product Information:
Ingredients: 
+ Pure Melaleuca Linariifolia (Snow In Summer).
+ Pure Eucalyptus Polybractea (Blue Mallee).
+ Aromatic essential oils.
How To Use:
To help prevent flies, mosquitoes in an enclosed environment we recommend using 3 to 4 drops in an Ultrasonic aromatherapy diffuser. Available from any online shop and this will help prevent flying insects and possibly reduce the potential for Covid-19 transmissions. The same can just be used for aromatherapy, as the oils and scents are very calming and good for clearing congestion of the lungs. But just putting possibly 20 to 30 ccs in a shallow saucer on a central table, will help with the control of the insects.
To prevent ants infesting the house, dribble a small quantity of the oil at the wall/floor interface on the ground floor both inside and out if at all possible for the outside wall.
When outside and to prevent flies and mosquitoes dab a few spots on your collar and chest of the the clothes you are wearing. You can apply it to the arms or legs if required, but as it's a large number of differing oils there may be a risk of some irritation of the skin.
Prevention of termite attack to timber elements in the house or garden, apply a ample amount of the oil by brushing into the timber, but be careful if already varnished as it will damage the varnish.
Recommendations:
The local grave digger in one of Melbourne's outer suburbs, particularly in Summer was plagued by flies but by dabbing ByeFly on his collar and chest of his shirt, they didn't completely stop the flies but reduced then sufficiently for him to be able to continue with his work.
A close friend has a caravan on the Murray and have been going there for many years, she complained to Myola Oils about the mosquitoes attacking every night when they were outside eating and after dabbing their clothes with ByeFly they didn't get bitten any longer.
From Bali a friend who took "nana naps"' in the afternoon was being bitten by mosquitoes, so they set up a dispenser using the oil and now a calming and bite free nap.
Materials

Polycarbonate bottle for 500ml

Glass bottle for 100ml
Bulk Order

info@myolaoils.com

+61 437 255 049
Share
View full details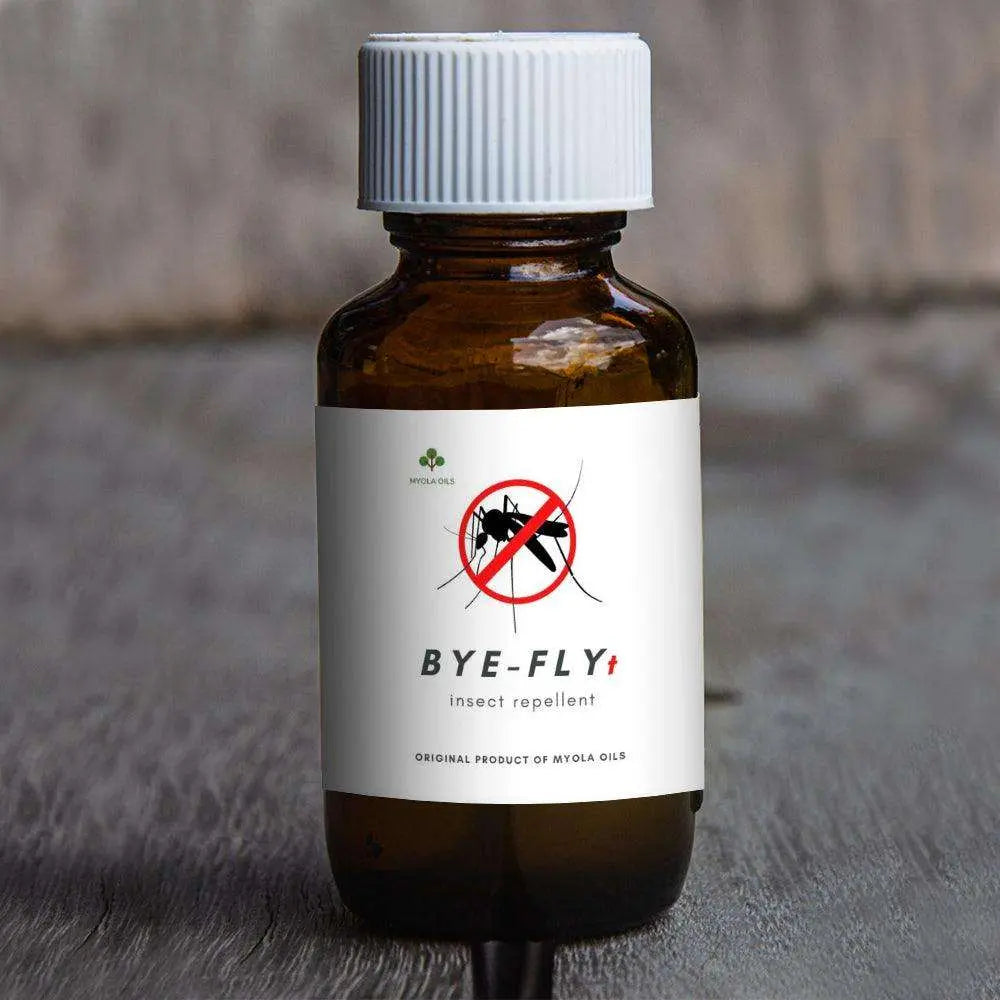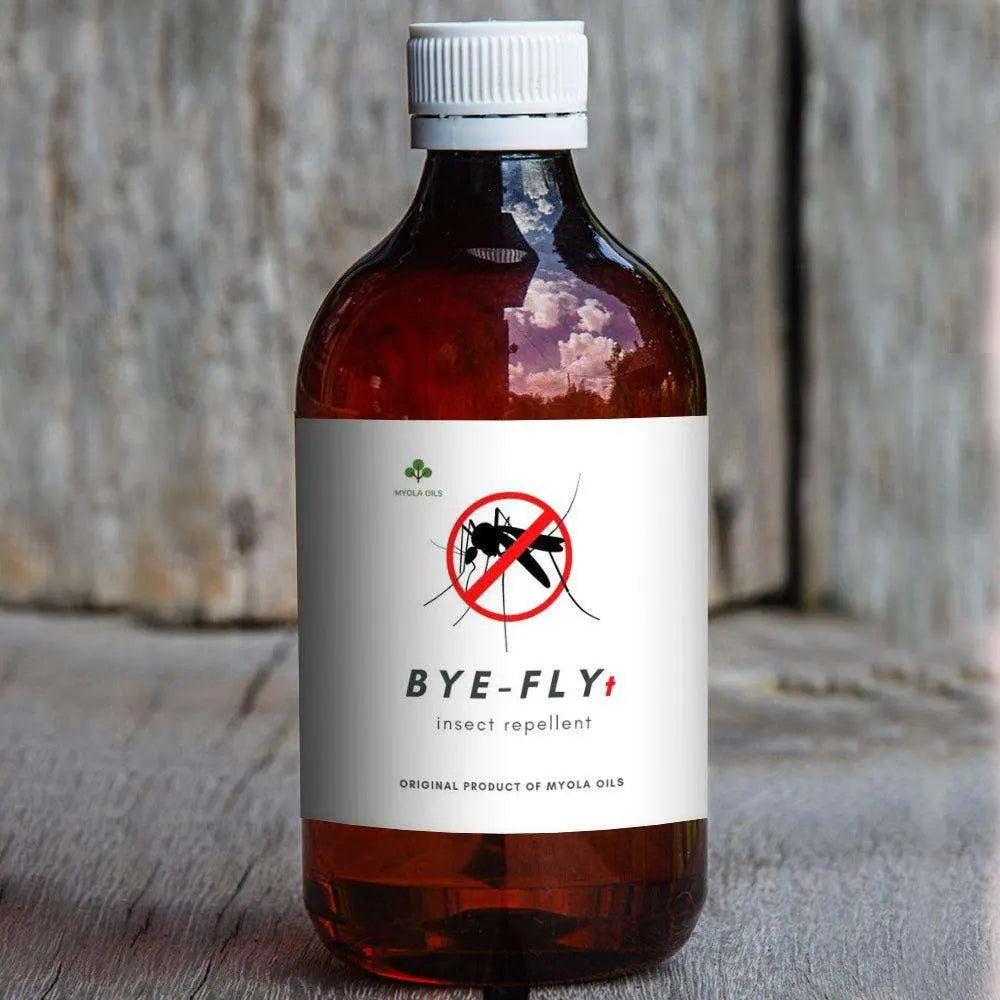 Free Shipping

Shop for minimum $100 and We'll ship it to you for Free.

Get Discount & Gift Card

Subscribed to our newsletter and get update for discount and gift card.